Ski Pass Prices
Prices and assortment
Each ski area has its own skipass allowing you access to one ski area of the 12 composing the Dolomiti Superski. Purchasing the specific area ski pass allows you to save a little but it does not allow you to ski in other ski areas.
To visit all the skiing areas we suggest you by the Dolomiti Superski pass. Check the price lists and choose the subscription that is right for you:
Prenota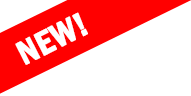 Book the best of
 dozens of value deals 

in Moena!