World Natural Heritage Site
The Dolomites: a World Natural Heritage site
The declaration was made at the Congress Centre in Seville, Spain, with the unanimous decision of 21 members of the UNESCO Executive Board, who awarded the recognition to nine groups within the Dolomites, a total of 231 thousand hectares, among the provinces of Trento, Bolzano, Belluno, Pordenone and Udine.
The sites concerned stretch from Dolomites of Brenta, the westernmost, to the group formed by the Catinaccio and the Latemar, between Alto Adige and Trentino; from the Dolomites of Sesto to the Pale of San Martino, from the Marmolada to the group formed by Pelmo and Croda da Lago, ending up in the Dolomiti Friulane, the easternmost of them all.
With the addition of the Dolomites, the number of Italian UNESCO sites rose to 44: "A world first", highlighted Zaia, "achieved with no small thanks to the commitment and care that the local community has, for generations, shown to preserving and enhancing this fascinating coral archipelago. The close bond between the area and its people, which is the basis of the local collaboration that nominated the Dolomites as a candidate, was even mentioned by the Board in the criterion attached to the award. UNESCO has awarded it with best practice and this is also something for us to be proud of."
The former Minister of Environment, Stefania Prestigiacomo, was also satisfied, 'Today is an important day for Italy and its environment. The UNESCO recognition of the Dolomites confirms Italian excellence as a precious cultural and natural goldmine. The Dolomites are a unique feature that connects different regions and provinces, which have built a system that fits harmoniously with environmental protection and development. An example that we must all follow; it represents one of the keys to the future of this country. '
Prenota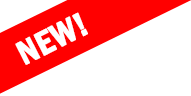 Book the best of
 dozens of value deals 

in Moena!