Last minute offers and deals in Moena
take advantage of the deals from the hotels of moena for your holiday!
Have you just decided to treat yourself to a few days in Moena? The Dolomites are waiting to be discover in a last minute vacation! Your holiday in Moena has never been so convenient! Book now your holiday in Moena and take advantage of the last mniute offers from hotels and apartmens in Moena.
SELECT Comuni.cartella, nome_struttura, Strutture.id, numerostruttura, Offerte.id, Offerte.menu2 AS menu, Strutture.url_rewrite2 AS url_rewrite, Offerte.link2 AS link, Offerte.htmlbreve2 AS htmlbreve, estensione_tmb, prezzo, attivazione_inevidenza FROM ((Strutture LEFT JOIN Comuni ON Strutture.id_comune = Comuni.id) LEFT JOIN Strutture_Categorie ON Strutture_Categorie.id = Strutture.id_categoria) LEFT JOIN Offerte ON Offerte.id_struttura = Strutture.id WHERE (menu2<>'' AND menu2<>'' IS NOT NULL) AND NOT Offerte.invisibile AND (scadenza>=#2017/10/20# OR IsNull(scadenza)) AND (attivazione<=#2017/10/20# OR IsNull(attivazione)) AND tipo='h' ORDER BY Rnd((Offerte.id+Timer())*-1)
Here, you can find super deals to spend less! Booking your last minute holiday has never been this easy! Don't believe us? Try it now: select the arrival and departure dates and that's it!
Treat yourself to a last minute holiday. Moena and Val di Fassa are waiting for you!
Prenota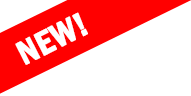 Book the best of
 dozens of value deals 

in Moena!
Prenota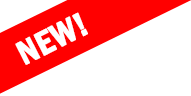 Book the best of
 dozens of value deals 

in Moena!