The Unesco Sites
The 9 protected sites
There are nine protected sites in all: Pelmo – Croda da Lago, Marmolada, Pale di San Martino, Dolomiti Friulane, Dolomiti Settentrionali (Northern Dolomites), Puez – Odle, Catinaccio, Rio delle Foglie and Brenta. The mountains were selected for the UNESCO list as a natural heritage (not cultural, like many other Italian sites).
A large part of the "awarded" area is part of the Belluno province. For environmentalists there were some arguable exclusions, among which Sassolungo and Civetta particularly stand out.
Prenota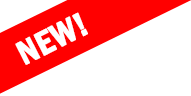 Book the best of
 dozens of value deals 

in Moena!