Villa Primula
Strada de Longiarif, 42 - Moena
Strada de Longiarif, 42
38035 Moena (TN)
Tel. +39 0462 573130
Cell. +39 3400601733
Fax +39 0462 573130
Availability
September 2023
October 2023
November 2023
ns28;ns29;ns30;ns31;primo n1;sab r2;r3;n4;n5;n6;n7;n8;sab r9;r10;n11;n12;n13;n14;n15;sab r16;r17;n18;n19;n20;n21;n22;sab r23;r24;n25;n26;n27;n28;n29;sab r30;primo rs1;ns2;ns3;ns4;ns5;ns6;sab rs7;rs8;ns9;ns10;ns11;ns12;ns13;sab rs14;rs15;ns16;ns17;ns18;ns19;ns20;sab rs21;rs22;ns23;ns24;ns25;ns26;ns27;sab rs28;rs29;ns30;ns31;primo ns1;ns2;ns3;sab rs4;rs5;ns6;ns7;ns8;ns9;ns10;sab rs11;rs12;ns13;ns14;ns15;ns16;ns17;sab rs18;rs19;ns20;ns21;ns22;ns23;ns24;sab rs25;rs26;ns27;ns28;ns29;ns30;primo ns1;sab rs2;rs3;ns4;ns5;ns6;ns7;ns8;sab rs9;rs10;ns11;ns12;ns13;ns14;ns15;sab rs16;rs17;ns18;ns19;ns20;ns21;ns22;sab rs23;rs24;ns25;ns26;ns27;ns28;ns29;sab rs30;rs31;primo ns1;ns2;ns3;ns4;ns5;sab rs6;rs7;ns8;ns9;ns10;ns11;ns12;sab rs13;rs14;ns15;ns16;ns17;ns18;ns19;sab rs20;rs21;ns22;ns23;ns24;ns25;ns26;sab rs27;rs28;ns29;ns30;ns31;primo ns1;ns2;sab rs3;rs4;ns5;ns6;ns7;ns8
Type 1 - CIPAT 022118-AT-057956
Type 1 - CIPAT 022118-AT-057956
dos;dos;dos;dos;primo do;sab dl;dl;dl;dl;dl;dl;dl;sab dl;dl;dl;dl;dl;dl;dl;sab dl;dl;dl;dl;dl;dl;dl;sab dl;dl;dl;dl;dl;dl;dl;sab dl;primo dls;dls;dls;dls;dls;dls;sab dls;dls;dls;dls;dls;dls;dls;sab dls;dls;dls;dls;dls;dls;dls;sab dls;dls;dls;dls;dls;dls;dls;sab dls;dls;dls;dls;primo dls;dls;dls;sab dls;dls;dls;dls;dls;dls;dls;sab dls;dls;dls;dls;dls;dls;dls;sab dls;dls;dls;dls;dls;dls;dls;sab dls;dls;dls;dls;dls;dls;primo dls;sab dls;dls;dls;dls;dls;dls;dls;sab dls;dls;dls;dls;dls;dls;dls;sab dls;dls;dls;dls;dls;dls;dls;sab dls;dls;dls;dls;dls;dls;dls;sab dls;dls;primo dls;dls;dls;dls;dls;sab dls;dls;dls;dls;dls;dls;dls;sab dls;dls;dls;dls;dls;dls;dls;sab dls;dls;dls;dls;dls;dls;dls;sab dls;dls;dls;dls;dls;primo dls;dls;sab dls;dls;dls;dls;dls;dls
Type 2 - CIPAT 022118-AT-057955
Type 2 - CIPAT 022118-AT-057955
dos;dos;dos;dos;primo do;sab dl;dl;do;do;do;do;do;sab do;dl;dl;dl;dl;dl;dl;sab dl;dl;dl;dl;dl;dl;dl;sab dl;dl;dl;dl;dl;dl;dl;sab dl;primo dls;dls;dls;dls;dls;dls;sab dls;dls;dls;dls;dls;dls;dls;sab dls;dls;dls;dls;dls;dls;dls;sab dls;dls;dls;dls;dls;dls;dls;sab dls;dls;dls;dls;primo dls;dls;dls;sab dls;dls;dls;dls;dls;dls;dls;sab dls;dls;dls;dls;dls;dls;dls;sab dls;dls;dls;dls;dls;dls;dls;sab dls;dls;dls;dls;dls;dls;primo dls;sab dls;dls;dls;dls;dls;dls;dls;sab dls;dls;dls;dls;dls;dls;dls;sab dls;dls;dls;dls;dls;dls;dls;sab dls;dls;dls;dls;dls;dls;dls;sab dls;dls;primo dls;dls;dls;dls;dls;sab dls;dls;dls;dls;dls;dls;dls;sab dls;dls;dls;dls;dls;dls;dls;sab dls;dls;dls;dls;dls;dls;dls;sab dls;dls;dls;dls;dls;primo dls;dls;sab dls;dls;dls;dls;dls;dls
Type 3 - CIPAT 022118-AT-057954
Type 3 - CIPAT 022118-AT-057954
dls;dls;dls;dls;primo do;sab do;do;do;do;do;do;do;sab dl;dl;dl;dl;dl;dl;dl;sab dl;dl;dl;dl;dl;dl;dl;sab dl;dl;dl;dl;dl;dl;dl;sab dl;primo dls;dls;dls;dls;dls;dls;sab dls;dls;dls;dls;dls;dls;dls;sab dls;dls;dls;dls;dls;dls;dls;sab dls;dls;dls;dls;dls;dls;dls;sab dls;dls;dls;dls;primo dls;dls;dls;sab dls;dls;dls;dls;dls;dls;dls;sab dls;dls;dls;dls;dls;dls;dls;sab dls;dls;dls;dls;dls;dls;dls;sab dls;dls;dls;dls;dls;dls;primo dls;sab dls;dls;dls;dls;dls;dls;dls;sab dls;dls;dls;dls;dls;dls;dls;sab dls;dls;dls;dls;dls;dls;dls;sab dls;dls;dls;dls;dls;dls;dls;sab dls;dls;primo dls;dls;dls;dls;dls;sab dls;dls;dls;dls;dls;dls;dls;sab dls;dls;dls;dls;dls;dls;dls;sab dls;dls;dls;dls;dls;dls;dls;sab dls;dls;dls;dls;dls;primo dls;dls;sab dls;dls;dls;dls;dls;dls
available
occupied
to be confirmed
on offer
closed
Description
Villa Primula is located in a quiet, sunny and panoramic area, two minutes' walk from the centre of Moena and, in winter, from the departure station of the ski bus.
It has 3 apartments for rent for 2 to 4 people, ideal for families and small groups of friends.
All apartments have a fully equipped kitchen, a bedroom, a living room with sofa bed and a bathroom with shower.
Each flat is equipped with everything you need, including satellite TV, Wi-Fi, dishwasher, electric oven, microwave and washing machine. The attic apartments also have a balcony.
The house is surrounded by a large garden with private parking for our guests, which in the summer months is equipped with a gazebo, barbecue, tables, benches and deck chairs.
images of interior/exterior
Gallery
« Previous pics
More pictures »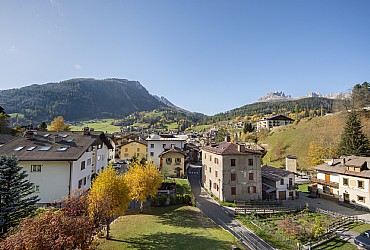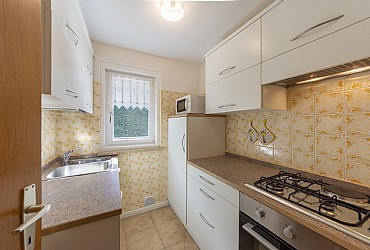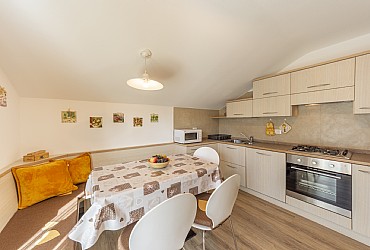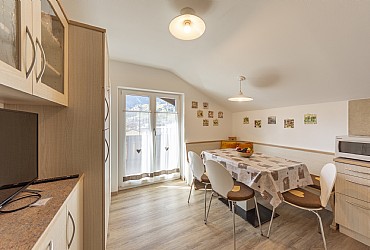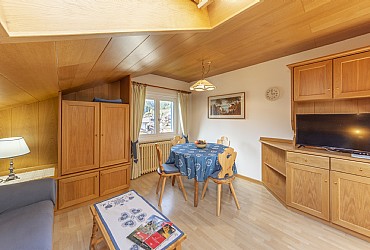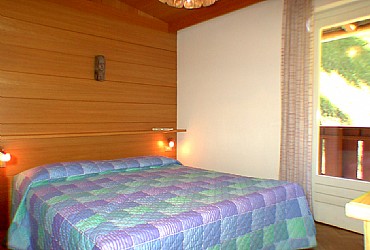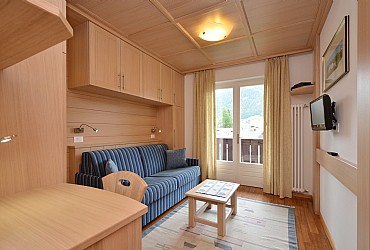 Services offered
General
Garden, BBQ, Panorama viewpoint, Private parking, Very close to the centre, Garage, Motorbike garage, Bed linen, Cots, Children's toys, Laundrette, Ski storage, Ski boot dryer, Guest bicycles, Bicycle storage
Relax
Sunbathing garden, Sun loungers